Understanding my bill
Understanding my bill
We've redesigned your water bill to make it easier to find all the information you need, while reducing it from four pages to just two.
Your SA Water Bill has a lot of information on it. It is important you understand what it all means. For information about the cost of our services, please visit our Water and Sewerage Prices page.
Electronic Billing (eBills)
Residential customers can receive their water bills electronically by registering with mySAWater. You can also view a running balance of your bills and payments, view previous bills and submit a meter reading. To register, please click the button below.
How to read your SA Water bill
Some of the information on the front of your bill relates to information on the reverse.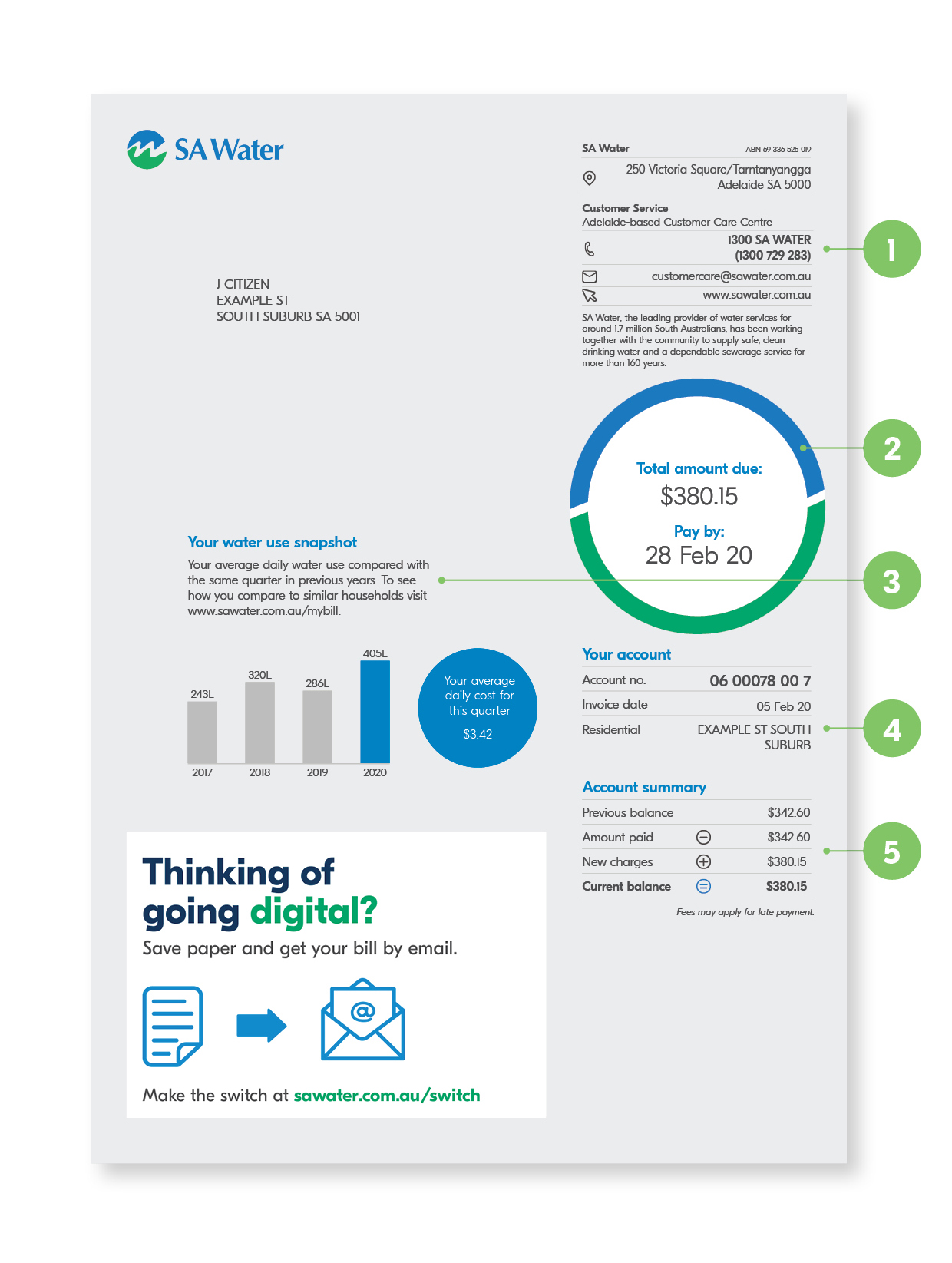 1. Our contact details
2. The amount you owe and when to pay it by
3. Your water use statistics
4. Your supply and service address
5. Your account summary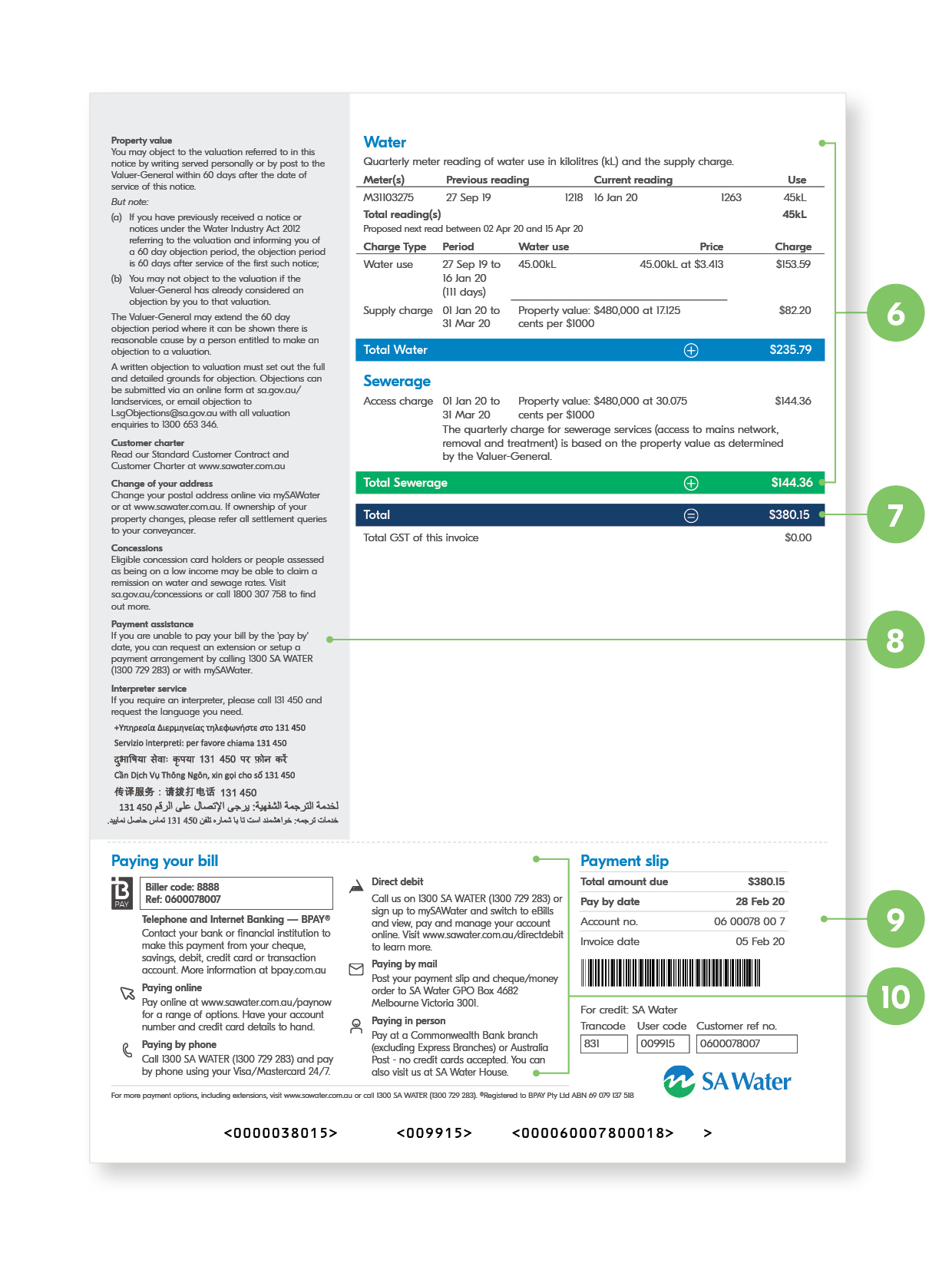 6. Detailed fees and charges
7. Your total fees and charges
8. Information for account holders
9. Your account number
10. Your payment details
Major faults

Underway




Darebin St

Mile End

16/01/2020

Water Supply On

16/01/2020 01:17 PM - We are attending to an incident in Mile End with no interruption to the water supply. The safety of our crews and customers comes first, and we always aim to minimise inconvenience by restoring services as quickly as we can. Reference Number WO: 07265949.